Artist Biography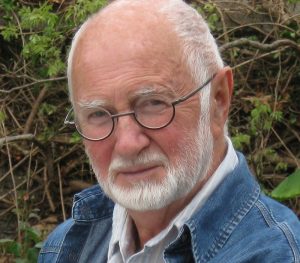 I have had numerous solo exhibitions of my work in England, Ireland and France, participated in many mixed exhibitions including the Royal Institute of Painters in Watercolour and the Royal Society of British Artists at the Mall Galleries in London, Harrods Picture Gallery, and The Museum of Garden History, London. In 1999 I was commissioned by the Sandringham estate to produce a painting for one of the Royal Households; in the same year I was sponsored by Saab GB on a touring exhibition around Britain.
In 2000 my wife and I relocated to the south-west of France where I established an Atelier and exhibited with several Salons including Arts et Lettres de France International Salon Toulouse, Conseil Génerale, Montauban and Salon au Printemps, Albi. I was elected a member of Arts et Lettres de France and received several awards for my work. In 2005 I published an illustrated book of my travels in France and several articles on my painting style have been featured in international art magazines.
Since returning to Ireland I have become a member of the Water Colour Society of Ireland, the Dublin Painting and Sketching Club and the Ulster Watercolour Society. In 2014 I was invited to become a member of The United Society of Artists in England and have exhibited with them at The Bankside Gallery in London. I am a regular exhibitor at the Wexford Festival Opera Fringe event and my work is held in many private and corporate collections.