Artist Biography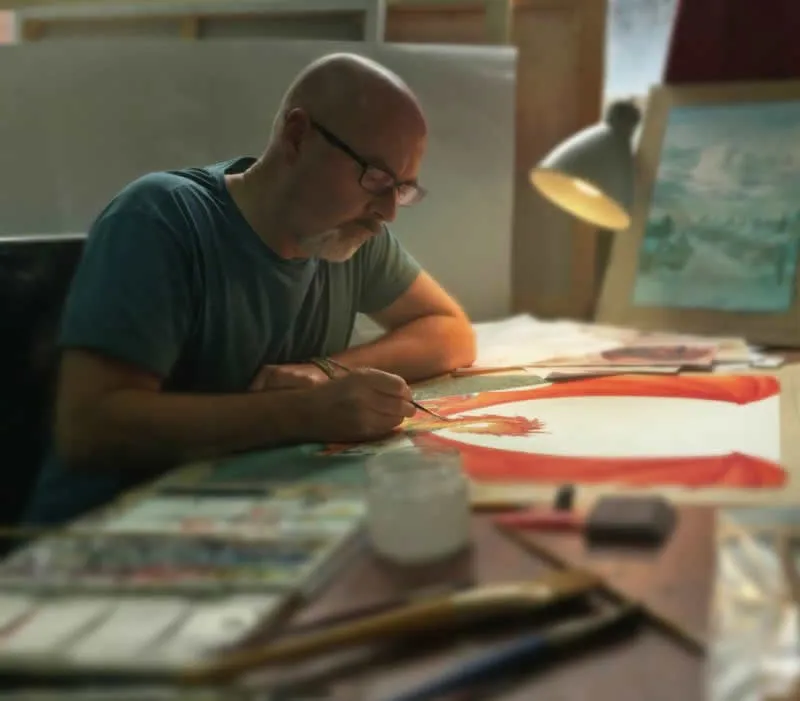 P. J. Lynch has won many awards for his work as a book illustrator including the prestigious Kate Greenaway Medal on two occasions, and his books have sold in their millions.
In recent years, P.J. Lynch has been commissioned to create posters for Opera Ireland and the Abbey Theatre, as well as designing stamps for An Post, and coins for the Royal Mint.
He has also designed Europe's largest mosaic for the Basilica at the Marian Shrine in Knock.
In 2016 PJ was inaugurated as Laureate na nÓg by President Higgins.
His most recent book is "The Haunted Lake", Walker Books 2020.