Artist Biography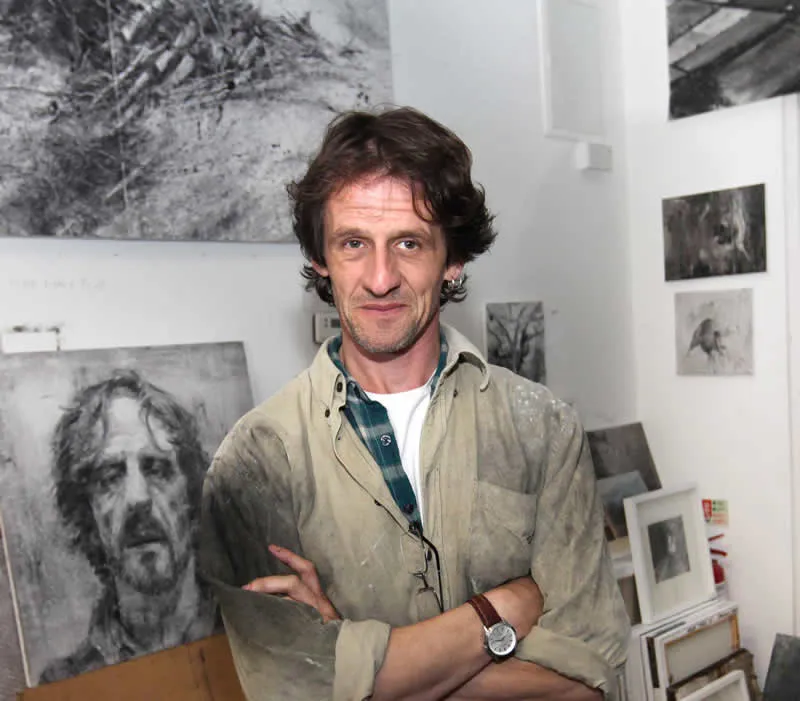 Michael Wann is a Sligo-based charcoal artist. He has been awarded the AXA Insurance Drawing Prize (2010) and the Sean Keating Award and Silver Medal (2016) at the Royal Hibernian Academy.
In 2010 Hughie O'Donoghue selected his work for the Tom Caldwell Drawing Prize and the Rowel Friers Perpetual Trophy at the Royal Ulster Academy. Michael won a merit award from the Golden Fleece in 2012.
His work has been selected for exhibition by the U.S. Branch of the Florence Academy in 2019. In 2022 the National Gallery of Ireland acquired one of his paintings for their permanent collection.  His work also is held in numerous Irish public collections including Boyle Civic Collection, Waterford Municipal Collection, Office of Public Works, Mayo County Council, Fingal County Council, Beaumont Hospital, Dublin, AXA Insurance, and the Ballinglen Archive, as well as private collections in Ireland, UK, France, Germany, Australia, New Zealand and the United States.