Upcoming Courses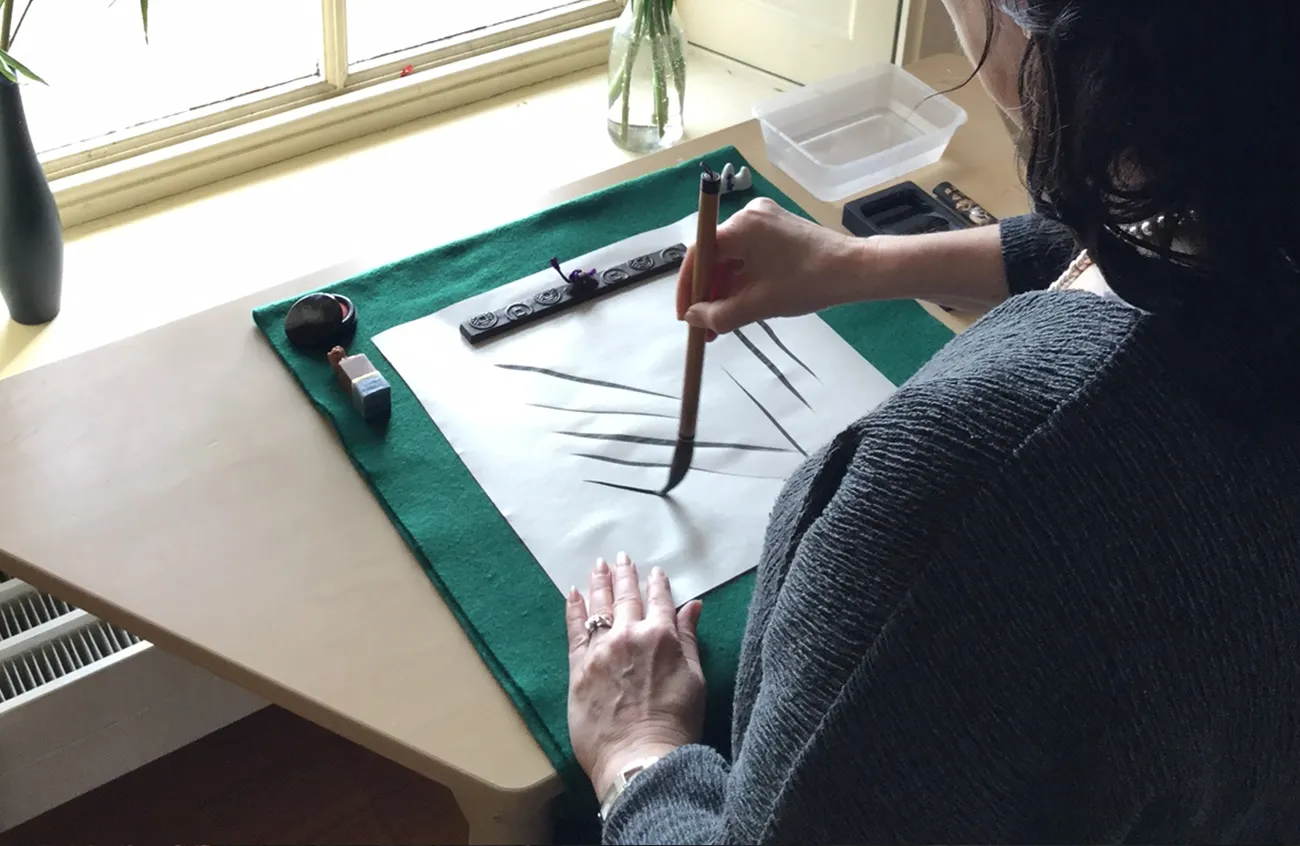 Sumi-e: Japanese Black Ink Painting – Karen Colbert
6th April 2019

-

7th April 2019

|

€200
Artist: Karen Colbert
Course Date: 6th – 7th Apr
Medium: Sumi Ink, Rice Paper
Participants: maximum 10
Course level: Beginners
Course Cost: €200
Born in Chicago in 1962, Karen Colbert has been based in Ireland since 1993. She received a Master of Fine Arts Degree in Painting in 1987 after completing a Bachelor of Fine Arts Degree in Illustration, later studying Sumi-e: Japanese Black Ink Painting with Professor Emeritus Shozo Sato.
Karen's abstract watercolour paintings are committed to the use of shape, pattern and full colour. They are set in either geometric or organic patterns and are highly structured and expressive compositions. She has exhibited her work in solo, group, invited, and juried national and international exhibitions in Ireland, Austria, Italy and the USA and has placed her work in public and private collections in Ireland and abroad.
Course Concept
Sumi-e is the Japanese word for Black Ink Painting. It is a unique art form in which the fewest possible brushstrokes are used to capture the essence of the subject matter being painted. This art utilises only black ink, handmade paper and a special brush.
In this Workshop, students will be introduced to Sumi-e materials and will learn basic brushstrokes and techniques for painting grasses, flowers, distant trees, mountains and landscapes, as well as Zen circles. Calligraphy will also be introduced with the formal writing of the Japanese character for 'Eternity' using basic brush strokes.
Tickets are not available as this event has passed.