Upcoming Courses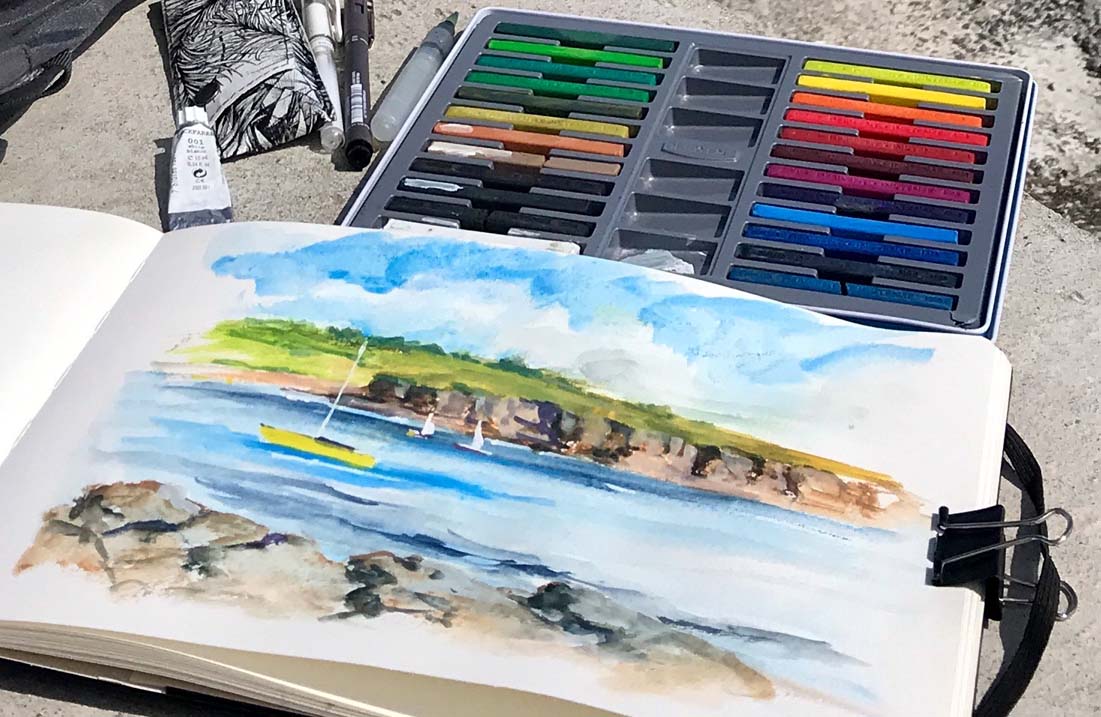 Sketching the Coast – Brenda Malley
20th July 2020

-

21st July 2020

|

€250
Artist: Brenda Malley
Course Date:  20th – 21st July 2020
Medium: Pen, watercolour
Participants: Maximum 8
Course level: Beginners to Advanced
Course Cost: €250
Brenda has been conducting Travel Sketching holidays abroad for several years, and is now bringing her simple "Three Step Process" through demonstrations and individual guidance in an Irish residential art workshop location – in the seaside village of Dunmore East, home of Artform School of Art .
Course concept
In this workshop, Brenda will introduce you to the simple and enjoyable practise of sketching. You will learn how to quickly capture scenes in ink and watercolour as we explore the scenic village, harbour and coastline of Dunmore East. If you are planning to attend also the following workshop 'Coast' you will be invited to use your sketches as preparatory material for your work in oils.
In our two day workshop we will cover some essential skills for sketching on location, at home or on your travels:
Selecting the right materials for ease and convenience
Choosing your subject and your best viewpoint – where to start, what to fit in, how to proceed
Composition – some basic considerations
A simple approach to perspective and achieving a sense of space and depth in your sketch
Pen and ink – making marks that dance on the page
Watercolour – keeping it fresh, loose and spontaneous
Colour mixing and tonal values
Developing your personal style – your sketch is like your signature, a unique expression of you.
* Art materials list required to participate in the course will be provided after signing up to the course. 24hr access to the studio is offered to each visiting artist. Accommodation is not included in the course price, on request Artform provides an artist accommodation package.
Tickets are not available as this event has passed.