Upcoming Courses

From Life 2 – P.J Lynch
22nd November 2019

-

24th November 2019

|

€350
Course Date: 22nd – 24th Nov
Medium: Oils, Charcoal
Participants: Maximum 8
Course level: Beginners – Advanced
Course Cost: €350
P. J. Lynch has won many awards for his work as a book illustrator including the prestigious Kate Greenaway Medal on two occasions, and his books have sold in their millions. In recent years, P.J. Lynch has been commissioned to create posters for Opera Ireland and the Abbey Theatre, as well as designing stamps for An Post, and coins for the Royal Mint.
He has also designed Europe's largest mosaic for the Basilica at the Marian Shrine in Knock.
In 2016 PJ was inaugurated as Laureate na nÓg by President Higgins.
He lives in Dublin with his wife and three children.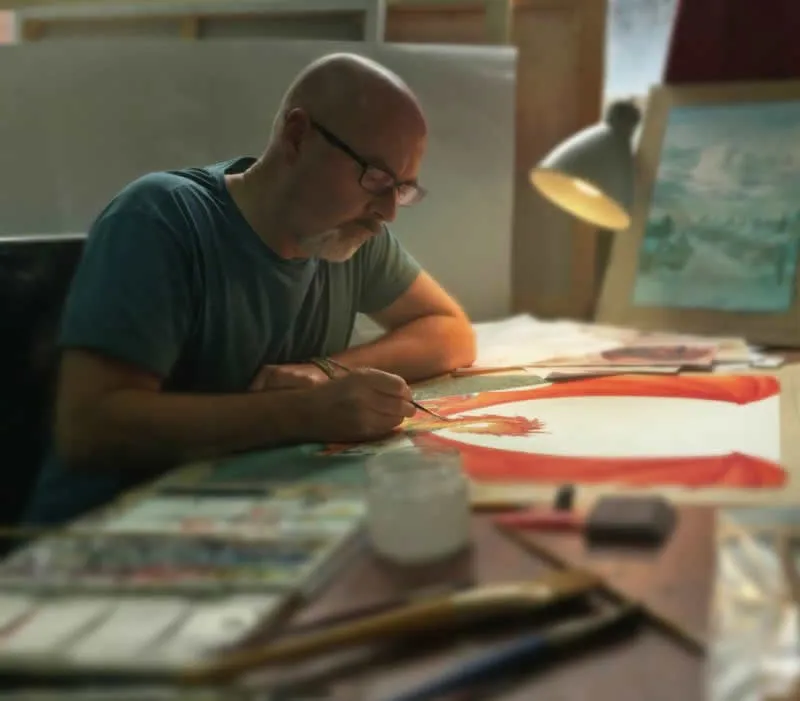 "Throughout my career as an illustrator, I have continued to paint and draw regularly from life as a way of keeping my skills honed, however, in recent years I paint and draw more and more just for the challenge, and for the sheer love of it. I want to share my passion for representational art with the artists who join my course.
We will paint in oils and draw in charcoal, and our subjects will be people and places and objects. We will work hard, we will learn techniques and theories, and, I promise, we will have a lot of fun too."
* Cost does not include accommodation. Artform also provide an artist accommodation package.
Details on art materials required to participate in the course will be provided after signing up to the course.
Tickets are not available as this event has passed.