Upcoming Courses

Drawing and Painting the Figure with PJ Lynch
April 23

-

April 24

|

€290
Course Date: 23rd – 24th April 2022
Medium: Oils, Charcoal
Participants: Maximum 8
Course level: Beginners – Advanced
Course Cost: €290 (includes model fee)
P. J. Lynch has won many awards for his work as a book illustrator including the prestigious Kate Greenaway Medal on two occasions, and his books have sold in their millions. In recent years, P.J. Lynch has been commissioned to create posters for Opera Ireland and the Abbey Theatre, as well as designing stamps for An Post, and coins for the Royal Mint.
He has also designed Europe's largest mosaic for the Basilica at the Marian Shrine in Knock. In 2016 PJ was inaugurated as Laureate na nÓg by President Higgins.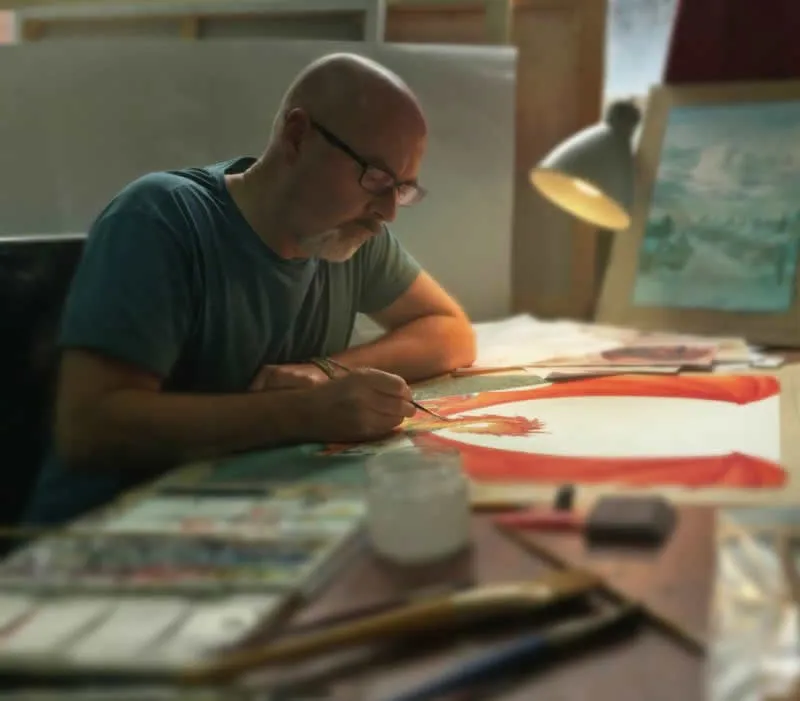 Drawing and painting the nude figure from life has long been  among the most essential practices in the artist's studio. In this weekend workshop we will offer students the opportunity to work from the naked model in extended poses working towards a full figure painting in oils.
Artist and Illustrator, PJ Lynch, will guide students through rapid gestural sketches of the live model in pencil, progressing to longer poses rendered in charcoal and chalk, and culminating in an extended day-long pose when students will paint the model in oils.  
Throughout the weekend, PJ will discuss and demonstrate all aspects of life drawing and painting from general theory, looking at great examples of the work of artists who have specialised in painting the human figure, through issues of anatomy, composition and the very practical techniques of working with various media including oil paints. 
Beginners are welcome, although some drawing and painting experience will be appreciated.
* The course takes place in Artform modern ligh-filled seaside studio with 24hr access for each visiting artist, and runs from 11am to 5pm on the first day and from 10am to 4pm on the second day. Cost does not include accommodation, on request Artform offers artist accommodation options. Details on art materials and safety will be provided after signing up to the course. Artform operates comprehensive Health and Safety studio policy as well as full credit/refund policy for artists affected by Covid-19 restrictions.